"We do not remember the
days, we remember the
moments."

(Cesare Pavese)
In 1600, the Nebbiolo grape was already appreciated by the aristocracy and the members of the Savoy Royal Family, but only with Camillo Benso, Count of Cavour (who was also Italy's first Prime Minister) , the wine became famous in Europe. He called the French oenologist Alexandre-Pierre Odart, that improved production process to achieve the . At that time, Barolo started to climb towards success and win of the most demanding palates around the world. The first acknowledgment arrived in 1873, with an outstanding seven gold medals won at the Vienna competition, confirming that Barolo was a wine suitable for aging. In 1879: Lorenzo Fantini defines Barolo as "King of wines", a title the wine has kept ever since.
---
Barolo must be aged for at least three years, one and a half of which has to be in oak barrels. If the ageing is longer to five years, the wine gains the title of 'Riserva'.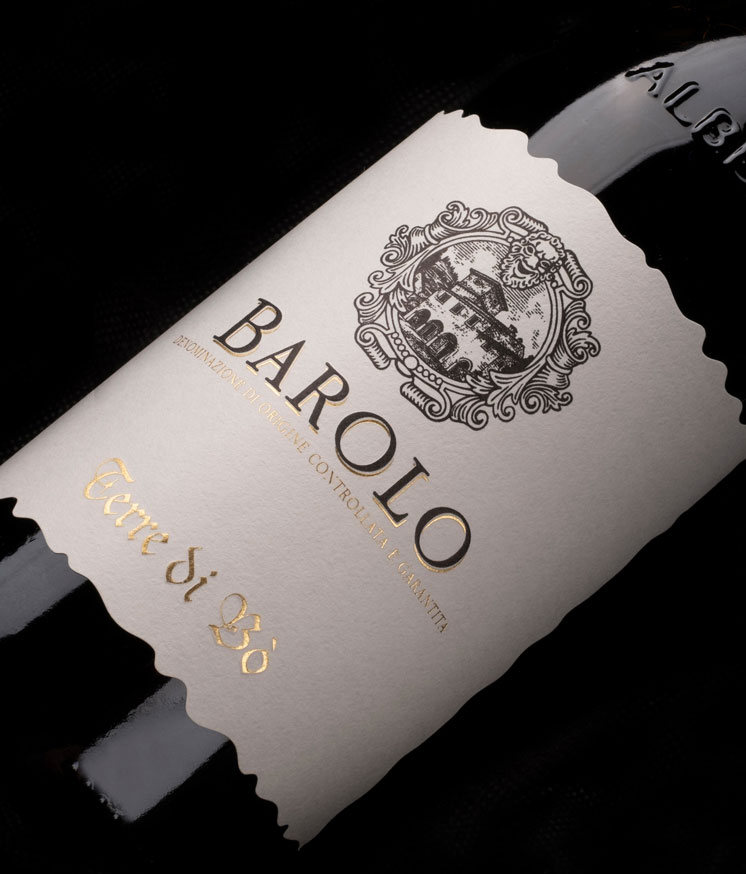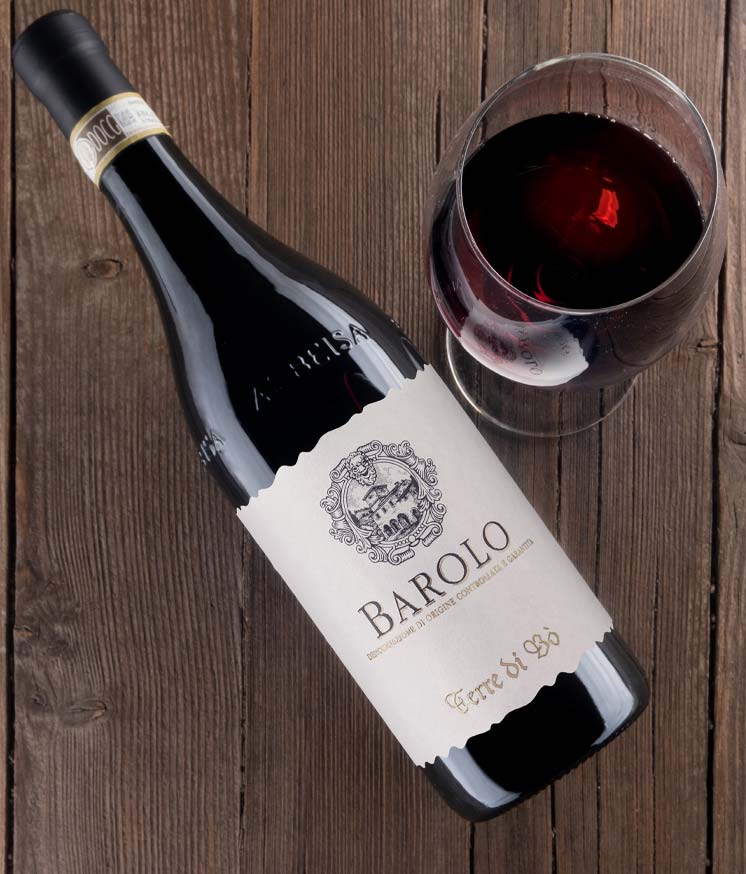 ---
Territory
Is produced in Castiglione Falletto territory by a selected estate of wine grower since 1912.
---
Every single step of the production – from the vineyards to the cellar – follows exactly the process given by the tradition – which has been the main attention of the family ever since.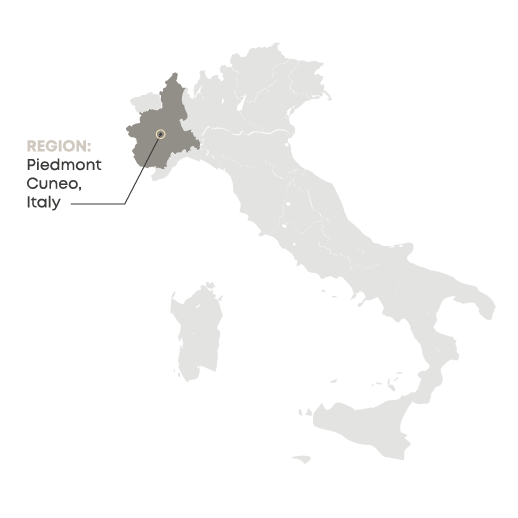 GRAPES
Nebbiolo 100%.
Manual harvest in October, destemming, pressing, maceration with skins for 12 to 15 days, complete malolactic fermentation before winter. In spring time aging in oak barrels for 24-28 months.

TASTING NOTES
Colour:Garnet red, sometimes even intense, with orange reflections that become accentuated over the course of its evolution.
Bouquet:Lightly spiced with hints of flowers, small red fruits.
Taste:: Well structured, sustained by soft tannins, dry, persistent.

ALCOHOL 14% vol.
Serving temperature:18-20 C. Decant one hour before drinking to let the wine breathe.

FOOD PAIRING
Ideal with roasted and grilled meat, game, aged cheese, porcini mushroom and truffle.

LIFE
Wine suited to long ageing, horizontally preserved in a dry and cool place like a cellar.
Ean code 8013345000330
---
IMBALLAGGIO & PALLET
| BOTTLE | CASE | CS WEIGHT KG | CASES / PALLET | CASES / LAYER | PLL WEIGHT KG |
| --- | --- | --- | --- | --- | --- |
| 750ml | 6 | 8,10 | 99 | 11 x 9 | 810 |
| 750ml | 12 | 16,20 | 50 | 10 x 5 | 820 |

Fill out the form
For any information relating to our products
or to get in touch with our sales network.
---
CONTACTS
---
Tel. +39 0456448336
E-mail info@gamafood.com