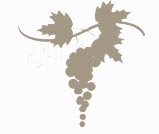 Love and passion for WINE involved Machetti family since 1985 who finally build up a project.
An additional chapter is added to the history of our company telling stories about wines made with passion. TERRE DI BO Wine Collection is a journey in few Italian regions where are produced the most renowned wines of the world, appreciated by wine lovers and representing the value and the honor of Italian enology.
Each wine is a bearer of emotions, a joy and a pleasure to discover and drink.
Cheers!
Unique wines. italian masterpieces of nature
prized all over the world.
Fill out the form
For any information relating to our products or to get in touch with our sales network.
---
CONTACTS
---
Phone +39 0456448336
E-mail info@gamafood.com